We have reviews incoming for Skylum (previously Macphun) Luminar & Aurora HDR software. If you haven't already heard of these affordable & award-winning photo editing software titles, otherwise head straight to the Skylum Coupon Code 2018: –
Luminar
"The most intuitive professional photo editor packed full of innovations. You'll create incredible photos in less time." Available for Mac & PC!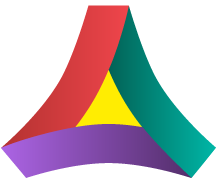 Aurora HDR
"The best-selling HDR photo editor for Mac & PC. Created in cooperation with Trey Ratcliff – the world's most famous HDR photographer".
Luminar Coupon Code & Aurora HDR Coupon Code
While we test-drive these great software titles we have an exclusive Skylum coupon code for you that gives a permanent $10 OFF discount on Luminar and Aurora HDR 2018. You can use the same code for either photo editing software title:-
Coupon Code:
SLICKMEDIA
Simply enter the coupon code above via the Macphun/Skylum Website at checkout.